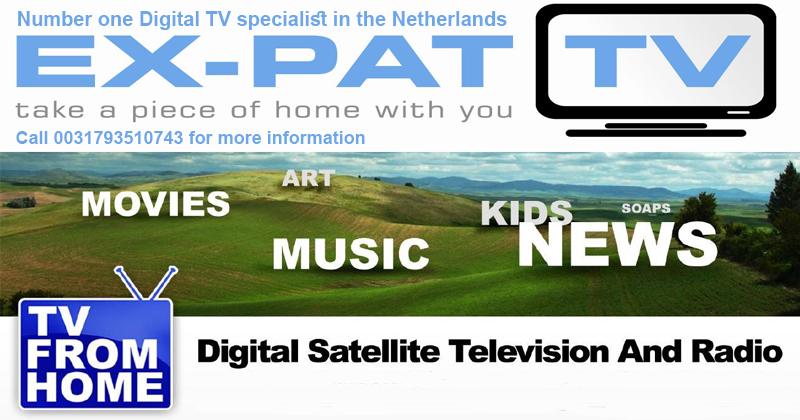 Welcome to Ziezotec Electronics – your portal to finding the best Expat satellite TV package to suit your needs and budget.

Whether you are working in The Netherlands, a student, or stationed here for Shell there is no need to be without quality TV in any language.
There are over one hundred free TV & Radio channels and a huge variety of premium subscription channels available through satellite reception.
Top series and entertainment, sports, music, movies, kids programs, documentaries, news, shopping, travel, cooking channels and more – they're all there in abundance.
If you have a HD TV, then make the most of it with over hundreds available channels in glorious HD quality, some of which are free.
With the right satellite receiver you can freeze/rewind live TV, record a whole TV series at the touch of a button, access an 8 day on screen electronic programme guide, independently record and watch/record different channels at the same time. Of course, it's a question of how much you are willing to pay. But even if you want it all then it would only cost you about the amount of one beer at your local each day. You will need some equipment and probably some installation work, but once it is professionally set up you can sit back after a hard days work and surf hundreds of TV and radio channels. Or you can take your pick from all the programmes that you chose to be recorded in your absence in HD quality. We promise that you will be glad that you did. After all you are away from home, working or serving in a beautiful but foreign country.

Complete satellite set starts at € 150,-

Call: 0031(0)793510743 for more information or visit our store in Zoetermeer.